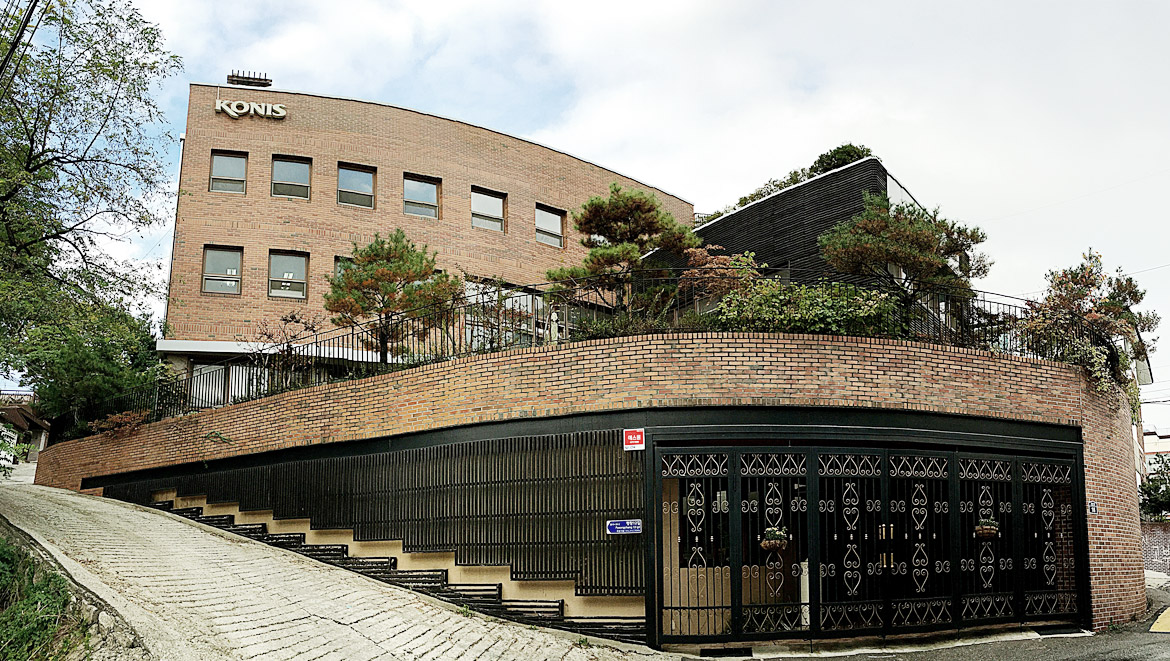 *Why do you educate in age-integrated classes?
Age-integrated class is an important factor of Montessori education that helps with the natural development of social skills and learning abilities. Grown children will care, aid and lead the younger children and the younger children will learn from the older children.
몬테소리 교육의 중요한 요인 중 하나는 통합연령 학급입니다. 통합연령 학급을 통해 자연스럽게 사회성을 발달시킬 수 있습니다. 형,누나들은 어린 동생들을 소중히 돌보며 이끌어주고, 어린 동생들은 형,누나들로부터 사랑을 받으며 많은 것을 배울 수 있습니다. 통합연령사이에서 이루어지는 이러한 자연스러운 상호작용은 어린이의 사회성과 학습능력을 발달시키는데 기여합니다.
*Is It OK to teach children English when their mother language is not complete?
Yes, very much so. English must not be educated but naturally acquired through everyday life.Dr. Petricia Cool, Director of learning and brain science researchand her team at Washington University used electric neuro-response equipment to test the neurological response of children. Results showed that children growing up in bilingual families were able to develop an ability to distinguish between the two languages and cause a positive effect on children's verbal development and educational achievement compared with monolingual families.
*모국어가 완전하지 않은데 영어를 할 수 있나요?
네, 가능합니다. 워싱턴대학의 학습 및 뇌과학연구소장 페트리샤쿨 박사팀에서는 전자두뇌 반응장치를 이용하여 유아들의 뇌를 검사하였습니다. 언어의 소리를 듣고 일어나는 유아의 뇌신경활동을 분석하고, 유아때와 커가면서 보이는 뇌신경반응을 비교함으로써 이중언어 가정에서 자라는 유아의 경우, 점점 커 갈수록 두 언어를 뚜렷하게 구별하여 인지하는 능력이 생기는 것을 알 수 있었습니다. 뇌신경이 점점 두 가지 언어를 인지 할 수 있는 능력이 발달한다는 의미이며, 사람의 경험이 뇌를 형성해 간다는 뜻 입니다. 그와 동시에 이중언어의 환경의 아이가 단일 언어환경의 아이들보다 언어발달, 인지적성장, 교육적성취에 긍정적인 역할을 한다고 합니다.
*When should children learn English? 
Dr. Montessori determines the age of 2.5 years to be the sensitive period for language acquisition. Likewise,linguistic and child development studies claim that second language education is most appropriate andeffective between the ages of 2.5 to 3 years. It is important to note that language be acquired and absorbed naturally through at least 5000 hours of prolonged exposure to an English environment.
몬테소리박사는 2.5세 전후 언어의 민감기로 언어습득이 이뤄지는 시기로 판단합니다. 언어학이나 아 동발달학에서는 생후 2.5 ~ 3년이 지나면서 외국어 교육을 시작하는 것이 적절하고 효과적이라고 봅니 다. 언어는 학습된 것이 아니라 자연스럽게 습득하는 것이 중요한데 이중언어가 정착되기 위해서는 최 소 5000시간이 필요하기에 오랜시간 꾸준하게 영어환경에 노출하는 것이 필요합니다. 영어에 대해 자 연스럽고 효과적으로 흡수 될 수 있도록 환경을 조성해주는 것이 중요합니다.
*Why does KONIS do "Biblical Foundation in Early Childhood Education"? 
It is known that when a Jewish woman becomes pregnant, she purchase a Bible and starts teaching it to the child at age 3. The Bible is the foundation of character education at KONIS. Through the "Biblical Foundation in Early Childhood Education", which is based on the Bible, our children learn the fundamental wisdom and diverse knowledge on how to live a virtuous life.
*코니스는 왜 "Biblical Foundation in Early Childhood Education"을 하나요?
유대인은 자녀가 임신된 것을 아는 순간 바로 성서를 구입하고 3세가 되면 성서를 가르친다고 합니 다. 코니스는 인성교육의 기초를 성경에 두고있습니다. 성경을 토대로한 "Biblical Foundation in Early Childhood Education"를 통해 유아들은 세상을 살아가는 실질적인 지혜와 필요한 다양한 지식들을 배 우게 됩니다.
*What distiguishes KONIS with other English Preschools? 
There is a big difference between learning the mother tongue (Korean) and learning a totally new(foreign)language. If children are in an environment where English is easily accessible, it will provide the stimulus enabling a natural approach to learning English like the mother tongue. KONIS is an Early Childhood Education Program that is simply conducted in English with the focus on listening and speaking. We do not conduct any tests based on textbooks, forcing the English onto the children.
*코니스와 일반영어학원의 차이점은 무엇입니까?
우리말을 습득하는 것과 외국어를 학습하는 것은 많은 차이가 있습니다. 영어 문화권에 사는  한국인 유 아들은 주위에 영어의 자극과 입력이 풍부하여 모국어를 배우듯이 쉽게 배우는데 우리나라에서 영어를 배울때에는 언어자극과 영어입력이 제한되어 있습니다. 그러기에 코니스는 영어 문화권에 유아들처럼 유아에게 모국어처럼 습득할 수 있는 환경을 마련해 주고 쓰기, 읽기보다는 말하기, 듣기를 먼저 습득 하는 것이 중요하기 때문에 기존 영어학원에서 사용하는 교재 학습을 위주로 한 test는 하지 않습니다.