Miss Rachel - Primary
Miss Rachel became a part of the KONIS Montessori family in 2009 and is the current a Yellow Canary teacher. Miss Rachel received her Early Childhood Education degree in Korea and then went on to live in Australia where she received her TESOL certificate at the University of Queensland. She then studied Montessori through the American Montessori School. This, coupled with her years of experience, makes her a truly valuable asset to the team and ensures that students receive a true Montessori experience while under her tutelage.
She has 11 years experience behind her name and continues to find the Montessori education system to be self-enriching and encouraging. This background provides her with a solid basis to fulfill her true ambition of helping children to reach their full potential with the aid of God by her side.
Miss Rachel finds it amazing to guide and support Yellow Canary children through all the stages of their personal and academic development. Every day she comes to school with renewed energy, enthusiastic to impart her passion for music, dancing, and movement with the children. When not at school, Miss Rachel enjoys long walks and spending time listening to music. She practices Biblical meditation and says it is the key to her daily life.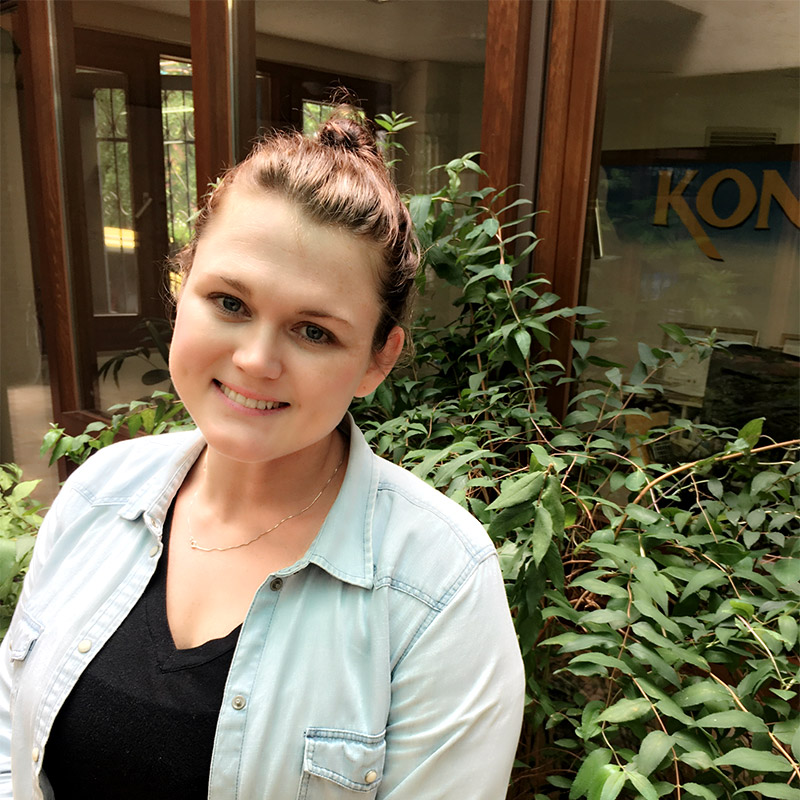 Miss Sheree - Primary
Miss Sheree joined the KONIS family at the beginning of February, 2017. She travelled all the way from South Africa, her home country, because she truly believes in the benefits of a Montessori education and wanted to gain more first-hand experience using this teaching style.
She graduated from Stellenbosch University in South Africa with a Bachelor of Arts degree in Sport Science with Psychology and then later went back to study again and receive her Post Graduate Certificate in Education. She has since worked with children in Thailand, the United States, and in Qatar.
Miss Sheree loves to play sports, especially any sport involving water. Travelling has also become a big part of her life, and with that the excitement of meeting new people, learning about new cultures, and trying new foods.
Working with children in itself is an extremely enriching experience, filled with love and laughter. Miss Sheree enjoys nothing more than imparting to her students all that she has learned from life's journeys.
Miss Ellie – Primary
Miss Ellie joined KONIS Montessori School in 2010. After working for 2 years, she had 3 years of maternity leave, and then came back to teach at KONIS Montessori School.
She truly believes in Montessori education and she desires to help children grow up in the Montessori way. Miss Ellie believes that every child is unique and different. She is here to support each child in ways that are best suited to them.
When she is not in the classroom, Miss Ellie enjoys exploring the city around her through hiking and walking. Miss Ellie is from Japan and she enjoys cooking. She is learning about Korean food and different aspects of Korean culture. She has children of her own and enjoys learning more about Montessori ways through time spent with them.
Miss Ellie received a Diploma in Children's Services in Melbourne, Australia. Following this, she studied Montessori Education in Japan and received an Association Montessori Internationale certificate (AMI). She has experience working in the field of Early Childhood Education in Australia and in Japan as well. She has been living in Korea since 2010.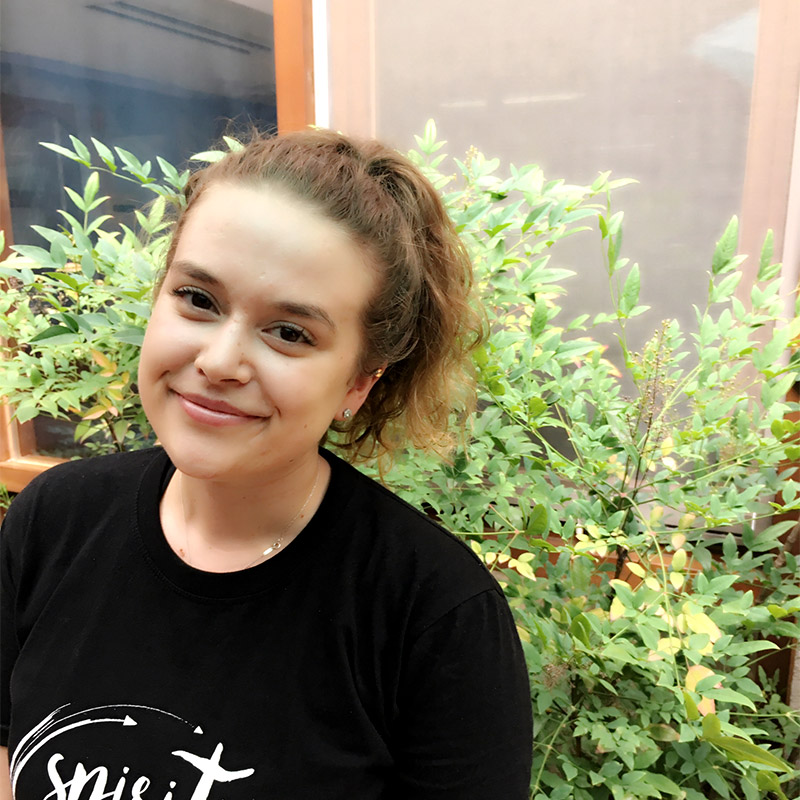 Miss Ryane – Primary
Miss Ryane has been a KONIS Montessori School teacher since 2015 and is currently one of the teachers in the Blue Jay classroom, working with groups A, B, and C.
Miss Ryane is very caring towards children. She believes that all were created special and that each has a unique and God-given purpose in this world. She believes in being patient with children as they learn to express themselves, accepting of children's curiosity as they discover the world around them, and in enjoying the joy that children bring.
When Miss Ryane is not at school, she enjoys church, volunteering with homeless people, traveling, and drinking coffee. She is very adventurous and is eager to explore Korea.
Miss Ryane graduated from the University of Waterloo in Ontario, Canada with an Honours Bachelor of Arts degree in English: Rhetoric and Professional Writing, a minor in Psychology, and level 2 proficiency in French. Additionally, she graduated from the University of Western Ontario, Canada with a Bachelors degree in Education, specializing in the Intermediate/Senior division.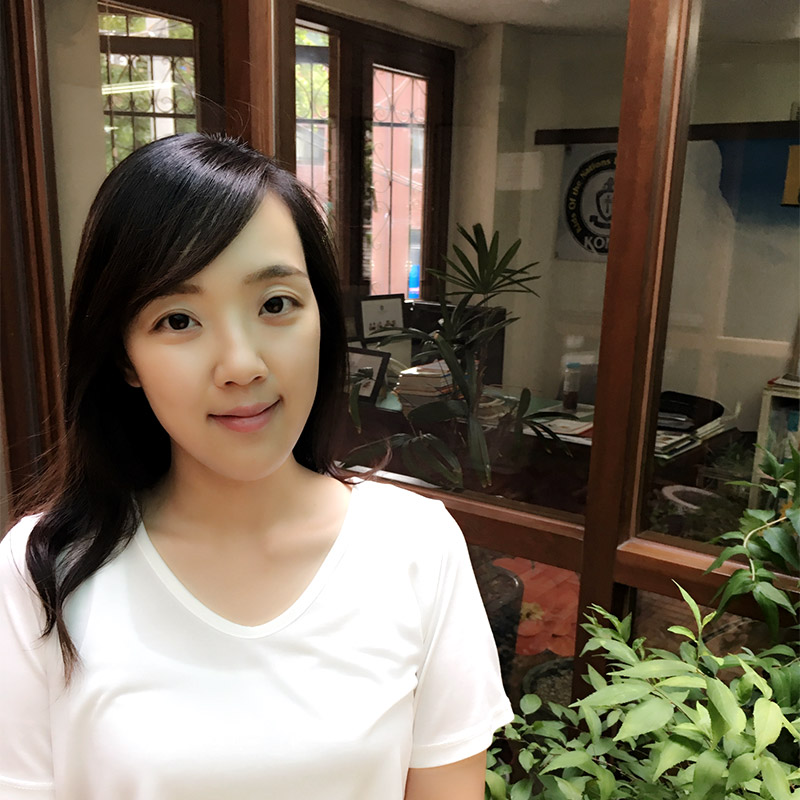 Miss Choi - Toddler
Miss Choi joined KONIS Montessori School in 2016 as a toddler teacher. Miss Choi is thrilled to be working with children at KONIS. It's a blessing and joy to observe how children grow up physically, intellectually, and spiritually in Christ. She always tries her best to provide children with an appropriate environment to develop their potential from God.
As an educator, Miss Choi looks forward to seeing children grow together in harmony. When not at school, Miss Choi enjoys sports, running, and being active. She also pursues her passion for travelling because she loves people and experiencing different cultures around the world.
Miss Choi graduated from Sprott-Shaw College in British Colombia, Canada. She holds an Early Childhood Education teaching certificate with specializations in infant and toddler and special needs. Miss Choi is still studying to become a certified Montessori teacher. She is currently attending Association Montessori Internationale courses to teach students aged 0 to 3 and 3 to 6.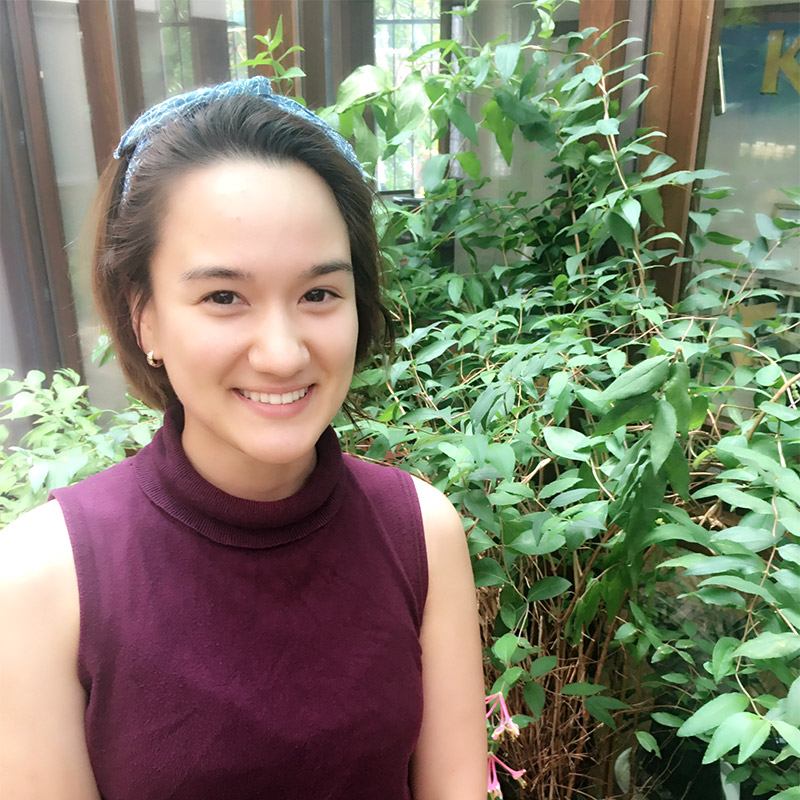 Miss Andrea – Toddler
Miss Andrea joined KONIS Montessori School in 2017 as a Toddler teacher. Miss Andrea loves to spend her time with emerging children of God from all over the world. She finds creative inspiration from the children she teaches. Since her time as a Taekwondo Specialist for a Toronto Montessori School in Ontario, Canada, she has discovered a passion to lead young children to Jesus through Montessori teaching methods, personalized storybooks, and prayer.
When Miss Andrea isn't at work, she enjoys spending time with family, friends, and church members. Her hobbies include hiking, reading, Adobe Photoshop, photography, writing, dancing, singing, and playing the Ukulele.
Miss Andrea has been awarded a Bachelor of Arts degree in Speech Communication from the University of Waterloo. She also holds a teaching certificate from the University of Toronto, Ontario, Canada. She is currently studying to become a certified Montessori Teacher for students aged 3-6.