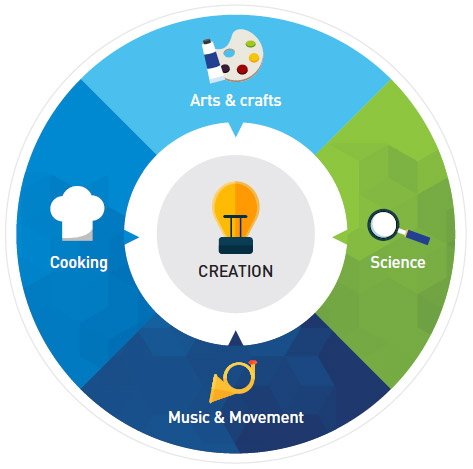 Biblical Living Curriculum
KONIS is founded on the principles that knowing God is the basis of all knowledge. We teach our children to lead a faithful and sincere life using a unique "living curriculum" called Biblical Foundation in Early Childhood Education.  Developed at the University of the Nations (Kona, Hawaii) and used in over 100 countries and cultures, this curriculum introduces young children to a loving God who is their Creator. Composed of 42 weekly themes, children learn basic Biblical principles through games, songs, stories, and lessons.
이 세상이 어떻게, 누가 창조했는지에 대해 알고 우리가 어떤 존재인지 얼마나 소중한 존재인지 정체성에 대해 확립시킨다.